Other then cross stitch, I've also picked knitting back up again!
In general I put off knitting in summer because it's too omg hot. BUT! I made a deal with a buddy of mine who asked for a hat. I'll knit him up something cozy and he'll supply me with some music I've been heckling him for. Yay!

He really liked this hat I made for myself last winter (as modeled by Chris) but he was looking for something in a grayish color. I've been really hooked on Marble Yarn of late. Matt initially picked out the Granite color... but after seeing it in person in the store, it's WAY more pink and purpley then even that sample picture shows on the website. I gave him a call and he settled on Blue Haze instead, which has a very pretty graduation of gray, blue and green.

I even used the exact same pattern from Art Yarns (Pattern "P51" under Hats) and did it on #7 U.S. circular needles.

As you can see, it came out great!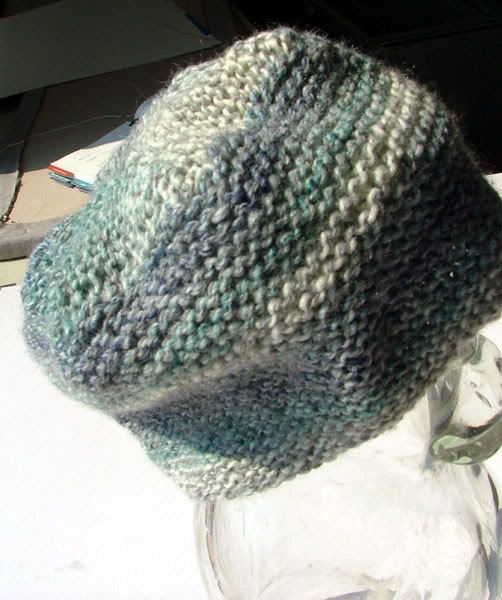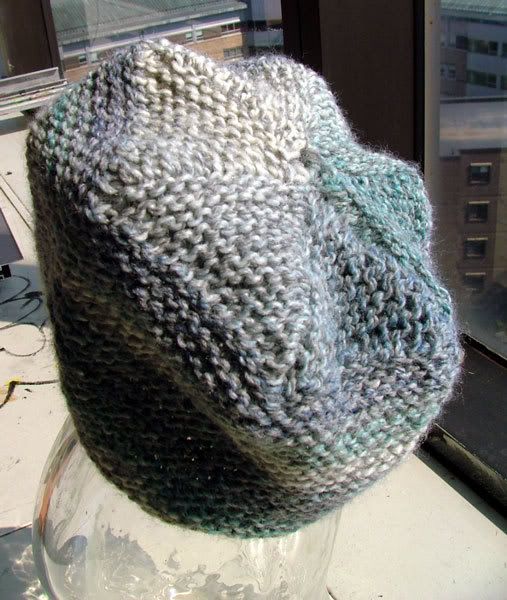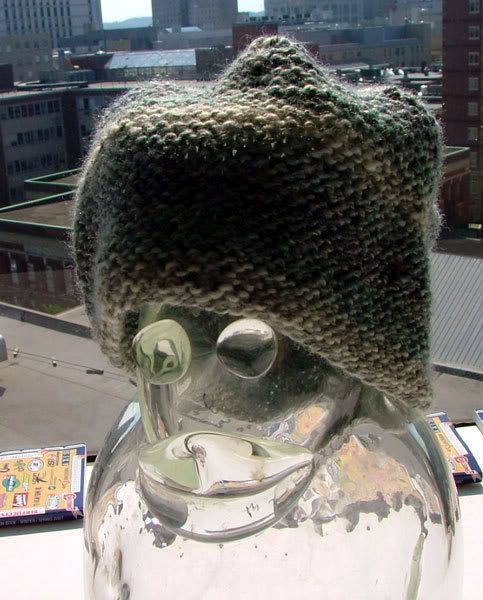 (horrible image of the hat, but I thought this glass vase Chris found in his school's studio space was HILARIOUS and a willing model! Lookit those lips baby!!)


Knitting is also fun and even easier then cross stitch, so I've been inspired to pick up my scarf I started at the end of winter this year.
I'm doing the Irish Hiking Scarf which was exciting for me because it was my first foray into cables which are so stupidly easy I'm surprised now I even found them daunting.
Once again I'm using Marble Yarn (I love it so!) only this time in the "Autumn" color since I'm making it for myself.

Here's my current progress!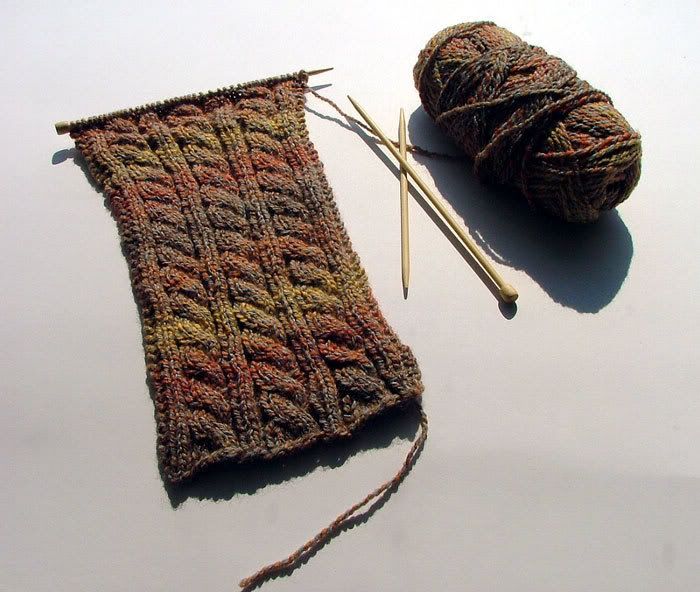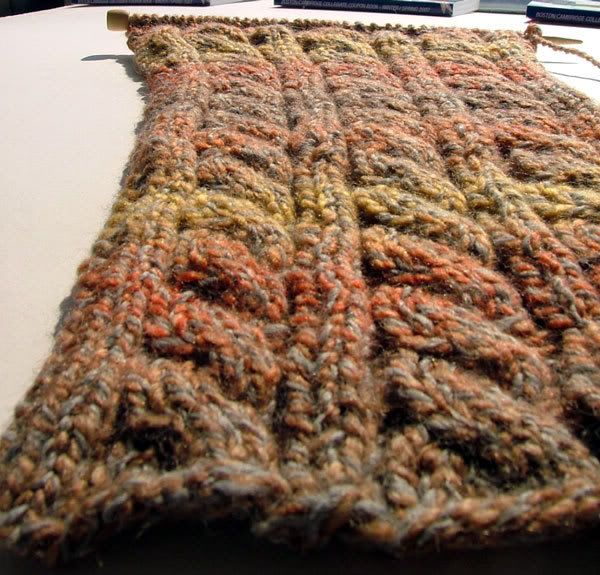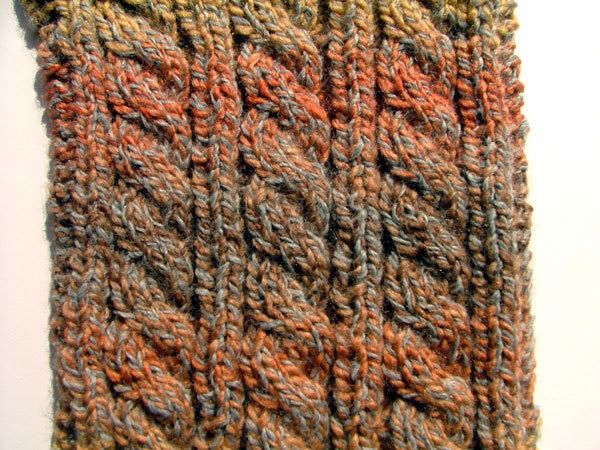 Here's a close up of the pattern. I was worried the color shift in the yarn would really mask away the cables themselves but luckily it seems to work nicely, you can still see the cables quite clearly.