Wooo!! Ok, I actually finished these up a couple of days ago, I'm just behind on photographing and posting.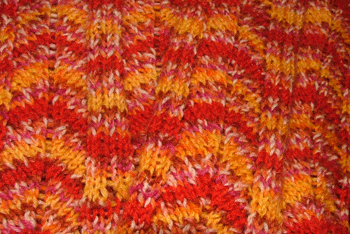 (most accurate picture to the color as well as the fun patterning)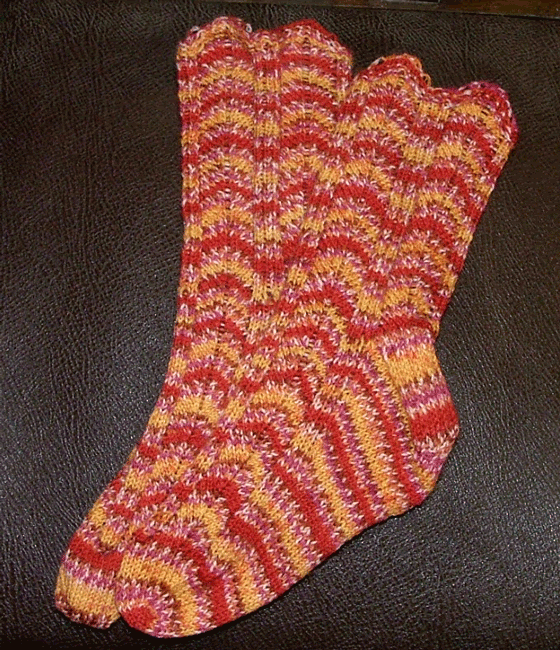 Socks!
Pattern: Broadripple Strips Socks from knitty.com
Needles: US3 Bamboo double-point needles
Yarn: Lana Grossa: Inca Sock yarn color 1526

Man, I love these socks. They fit great, they're so warm, they were fun and easy to make and I absolutely adore the colors. These socks make me happy. They made me happy all while making them and they make me happy to wear.

I now dub these my feel-good socks.