Phew!
There's nothing like chasing around an almost three-year-old to really tire you out!

In knitting news, I have finished my Noro Scarf: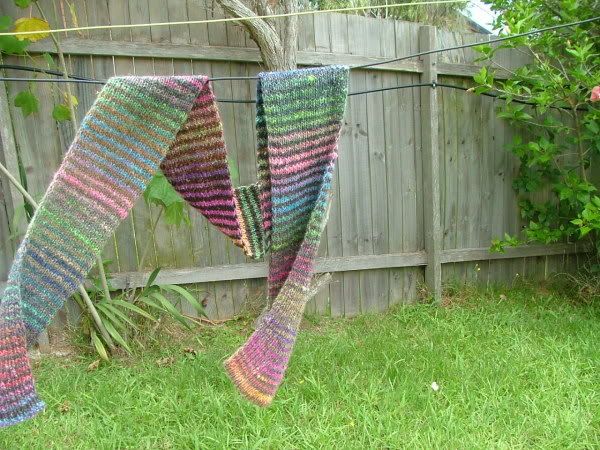 I am absolutely thrilled with how it came out. It couldn't have been simpler to knit; done with four balls (two of each colorway) of Noro Silk Garden which was a bit of a splurge, but well worth it.

I got a bit tired while knitting it though, and there's a couple points where the contrast just isn't what I was hoping it would be. It definitely got to the point at the end where I was only knitting it because I wanted it done. But now that it IS done, I can happily fall in love with it all over again. The colors just make me happy!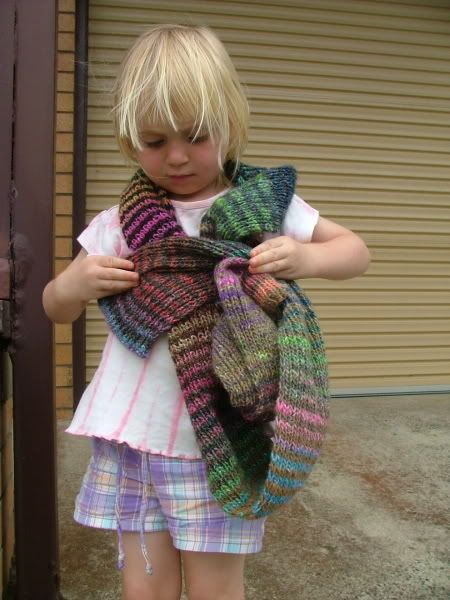 And I'm not the only one who loves it! Angela reckons it's a pretty scarf as well.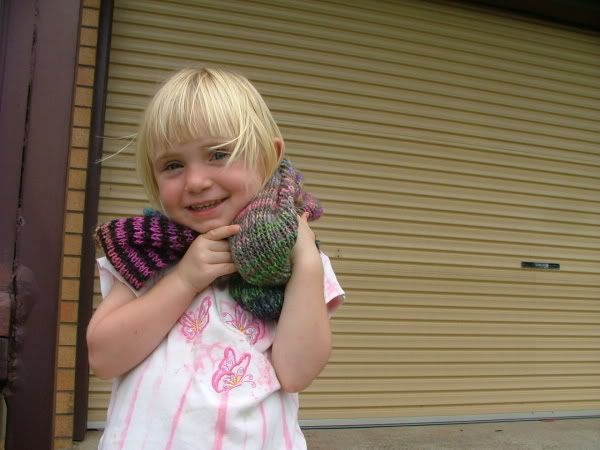 Her favorite is the green bit.